GM Message
Dear Customers,
With much pleasure I convey my heartiest greetings to all our esteemed customers and our well-wishers.
The Guragon Central Co-operative Bank Ltd. formerly known as CB Guragon or Gurgaon Coop Bank started its function in 1919 and is having a glorious tradition in the Banking sector is on the threshold of centenary. Bank is now having 39 branches throughout Gurugram and Nuh Districts with a well equipped staff strength and is having sound capital adequacy. Running in CBS, technologically driven Bank fully capable of providing almost all the tech banking products such as RTGS/NEFT, DBT, CTS, ATM/POS, APBS, SMS, transactions etc. We have also acquired Mobile Banking license from RBI; perhaps we are the first District co-operative Bank acquired such facility in Haryana.
We are in the forefront to implement State and Central Government projects like, DBT, PMJDY, PMSSBY, APY, etc.
We have a NABARD Sponsored Mobile van which is for demostration of banking technology.We are proud to say that more than 20000 people in rural area are covered under financial and digital literacy programmes.
We are committed to common people and also undertaking such projects to uplift the weaker sections. We are implementing '' comprehensive Dairy Development Project ''through dairy co-operatives, forming.
We are on the path to achieve the much more success with our customer' satisfaction.
General Manager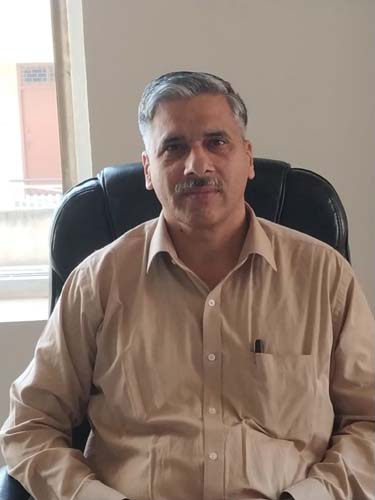 Mr. Jitender Singh